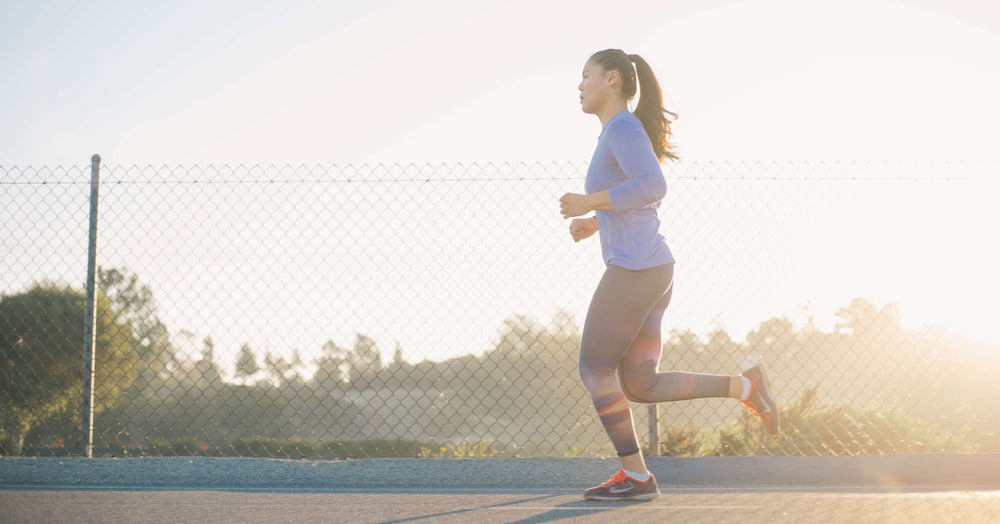 Activewear Trends: What's In Style in 2022
The primary goal of activewear is to provide comfort and support during a workout. But why not look your best, too? That seems to be the thought process behind the latest fashion trends for gym-bound trendsetters.
Activewear trends in 2022 combine breathable, high-quality fabrics with an eye for style. These ten trends are a phenomenal place to start if you want to stay up-to-date on current market shifts.
1. Onesies
Whether you call them onesies, bodysuits, unitards or jumpsuits, activewear trends in 2022 are all about the one-piece. Onesies make prepping for the gym or studio a breeze. After all, a single piece of workout gear is much easier to throw in a bag while heading out the door. 
Onesie bottoms can be either shorts or pants, while the top is usually—but not always—a tank top. Undeniably modern yet decidedly retro, one-piece activewear flatters every body type.
2. Matching Sets
Take the convenience of the onesie, split it in two and you have a matching set. These coordinated top-and-bottom sets give athletes the "put together" look of a one-piece with the added ventilation of a shirt-and-shorts combo.
There are countless opportunities to be creative with matching workout sets, but some of the most popular combinations include:
Sports bras and bike shorts or leggings

Crop tops and bike shorts or leggings

Long sleeve tops and leggings
Best of all, matching sets don't always have to be worn together. Mixing and matching open up a world of brand-new combos.
3. Bike Shorts
The extra-long bike short has become a fashion statement on and off the bike. These tight-fitting, extra-long shorts provide exceptional coverage and protection from chafing—without being uncomfortably hot.
Bike shorts also fit in nicely with the return of throwback fashion, especially when offered in bright neon colors.
4. Sustainable Workout Clothes
Less of a style than a movement, sustainability is all the rage in the apparel industry. Green is undeniably in. In fact, according to a 2022 report, two-thirds of consumers are willing to pay more for sustainable products.
To take advantage of this trend and take care of our planet, you can take eco-friendly steps like:
Using recycled materials

Growing and processing materials sustainably

Reducing water usage

Transporting goods using low- or no-emission means

Ensuring every step of the manufacturing process is fair and ethical
5. Ribbed Fabrics
Activewear is often made from smooth materials like polyester or nylon, which have a flat, texture-free look. However, ribbed fabrics shake up the no-nonsense look of most athletic garments, adding a level of visual interest with a ridged texture. 
Most ribbed fabrics are a cotton blend, so they're softer to the touch—and, therefore, perfect for transitioning from the gym to the couch.
6. Street-Ready Activewear 
Even a few years ago, sweats and yoga pants in public were a big no-no. To some, wearing activewear when you weren't at the gym was a sign of laziness.
However, those days are behind us – athleisure reigns supreme in our new work-from-home (WFH) world.
In short, if clothing can be worn at the studio and in the boardroom, it will be a success. There are a few ways to put street styles into action:
Formal-inspired workout gear

– Blazer-like jackets and suit-inspired pants can work simultaneously as activewear and formalwear.
Loose-fitting silhouettes

– Painted-on leggings and tops scream "workout." Flowy tops and baggy pants look more natural in a non-gym setting, but they're still comfortable enough for exercising.
Neutral colors

– Grays, blacks and browns pair with almost anything. Neutral-colored activewear staples fit nicely under jackets and can add a touch of casual to a business-like look.
7. Size Diversity
Physical activity is for everyone. That's why offering diverse sizes in your garments is more important than ever. 
It's no longer enough to produce stylish activewear in runs of small to extra-large. To reach the widest audience—not to mention make good on your commitment to inclusivity—consider offering a few options smaller than XS and several sizes larger than XL.
8. Color Blocking
Color blocking is the exact opposite of the neutral, uniform design. Color block is a technique that puts several sections of contrasting colors together, creating a bold, eye-catching statement piece.
Because color blocking involves multiple vivid colors on the same garment, techniques like dye sublimation produce the best results.
9. The 90s and 2000s Inspiration
Love it or hate it, the 90s are back—and the activewear arena hasn't escaped this blast from the past. Some of the late 90s and early 2000s looks you'll continue to see include:
Bucket hats and baseball caps

Vintage graphic tees

Baggy crewnecks

Matching sweatsuits

High socks

Flare pants

Chunky sneakers
10. Unique Designs
Monochrome onesies and matching sets are in, but that doesn't mean you have to shy away from bold graphics and patterns. On the contrary, unique designs are the way to go if you want to stand out in the activewear game.
At the Equipe micro-factory, we use dye sublimation to print your one-of-a-kind designs onto garments of every shape and size. So reproduce your boldest creations in true-to-life color and stay in style through 2022 and beyond.
Request a quote today and see your design come to life as a sample swatch.