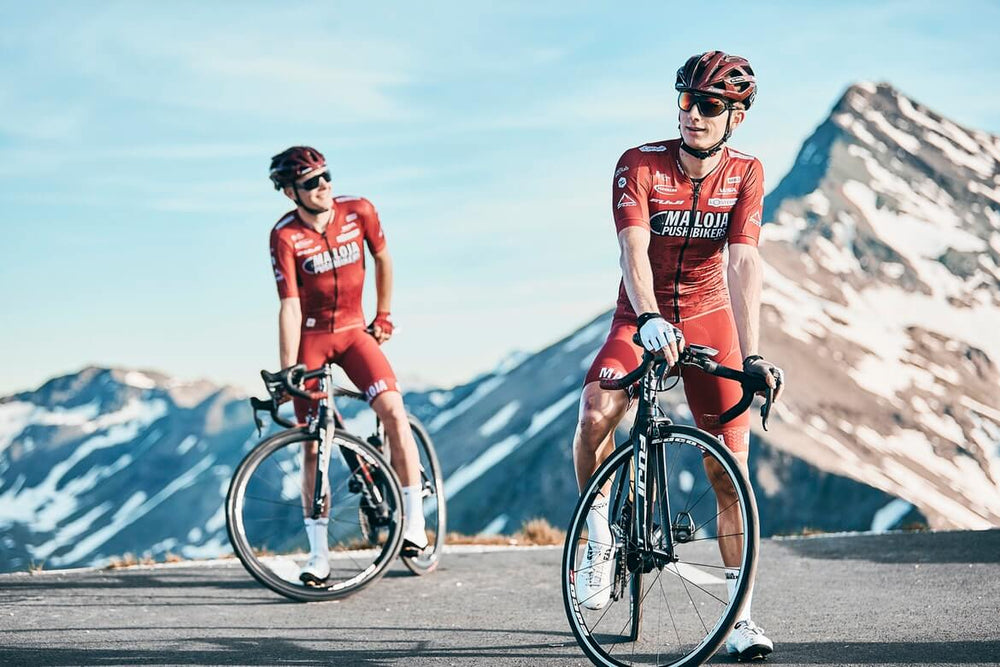 What is Performance Apparel?
Performance apparel is everywhere, from low-cost brands to luxury labels and everything in between. Inspired by high-performance sportswear worn by professional athletes and celebrities, performance apparel is now designed with everyday consumers in mind – weekend warriors and busy moms alike.
So what is performance apparel? Today we'll look at the benefits of performance apparel, popular performance fabrics, and popular trends in this ubiquitous fashion category.
Performance Apparel: What Is It?
Performance apparel provides support and comfort while engaging in sports activities or exercise in almost any environment. Temperature regulation, moisture-wicking and flexibility are key components of performance apparel construction, along with design, fabric type and finishing treatments.
The performance apparel market's surge in popularity can be attributed to recent lifestyle changes in the work-from-home era. As people look for ways to stay healthy, reduce stress and feel comfortable, functionality in sportswear has become paramount.
Performance apparel can be split into two subcategories: sportswear and protective clothing. Simply put, sportswear is designed for athletes, whereas protective clothing is designed to guard against hazardous conditions like extreme weather and other dangerous conditions. We'll be focusing primarily on sportswear use in this article.
Example of sportswear performance apparel for cyclists
Are Performance Apparel and Athleisure the Same Thing?
Not exactly. Performance apparel (also known as activewear) is designed specifically for exercise or sport. On the other hand, you can wear athleisure for light exercise and everyday wear. The two can be interchangeable, but it's probably best to wear each as intended for maximum comfort and durability.
Fashion Alert: An entirely new category, workleisure, has recently surfaced. Workleisure can be defined as clothing that combines the look of professional attire with the comfort of athleisure. In addition, workleisure incorporates "technical" fabrics that include moisture-wicking, anti-microbial and water-resistant properties for durability and easy wear.
Example of workleisure apparel (source)
What Are the Benefits of Performance Apparel?
Performance apparel is designed to provide exceptional fit and ease of motion for whatever activity you're engaged in. In addition, it offers the following benefits.
Comfort
Because performance wear is usually made with polyester-blend fabrics that stretch and move with you, they are more comfortable than cotton-based materials. In addition, having proper stretch in performance wear improves the overall fit, enabling you to focus on your workout instead of your clothing. 
Moisture-Wicking
Moisture-wicking fabrics pull moisture away from the skin, enabling sweat to evaporate and keep skin dry and cool. Wearing breathable performance garments is invaluable during intense workouts and hot weather.
Durability
Since performance wear can take a beating from periods of extended wear, sweat and sun exposure, it must be durable. Superior stretch and flexibility enable garments to perform under challenging conditions longer than everyday wear.
UV Protection
Even if you're fully clothed outdoors, the sun's rays can still damage your skin. However, performance wear can provide UV protection when produced from a woven fabric that's UV-rated.
Popular Performance Apparel Fabrics
Technical or tech fabrics often used in performance apparel include:
MicroModal

Spandex and Lycra

Tencel
MicroModal
MicroModal is a semi-synthetic fabric made from beech tree pulp. It mimics the feel of silk and linen, wicks moisture and is highly breathable.
Spandex and Lycra
Spandex (known as elastane in Europe) is a synthetic fiber known for its remarkable stretch and elasticity. Spandex fiber is trademarked as Lycra.
Tencel
Tencel, known initially as Lyocell, is a form of rayon. It's made by spinning dissolved bleached wood pulp and then reconstituting it.
When it comes to printing colors and designs on performance apparel fabrics, a method like dye sublimation is the way to go. Dye sublimation is a high-quality printing technique that's ideal for decorating polyester and performance apparel garments. Sublimation printing dyes polyester molecules instead of depositing ink on the fabric's surface. This retains moisture-wicking properties and keeps garments soft and pliable. 
Dye sublimation printing for sportswear performance apparel (source)
The Future of Performance Apparel
Popular performance apparel items include sweatshirts, sweatpants, t-shirts, jackets and hats. Technological advancements in performance wear could make significant strides in functionality and durability.
Future high-performance apparel could include antimicrobial, self-cleaning, water-repellent, hypoallergenic, anti-blister and flame retardant properties.  
In addition, global trends toward customization, eco-friendly processes, recycling and skin-friendly materials promise some exciting developments in performance wear and fashion as a whole. 
Choose Equipe For Your Performance Apparel Production
Look for the comfort of performance apparel to continue to make its mark on everyday fashion trends. We hope this article helps you decide whether performance apparel is right for your next project. 
Equipe Athletics specializes in dye sublimation on high-performance apparel and custom team wear. We are a one-stop shop for all your high-quality digital fabric printing needs, apparel manufacturing and fulfillment, and we have over 30 years of industry experience.
We'd love to learn more about your custom project. Request a quote and get your design as a sample swatch.